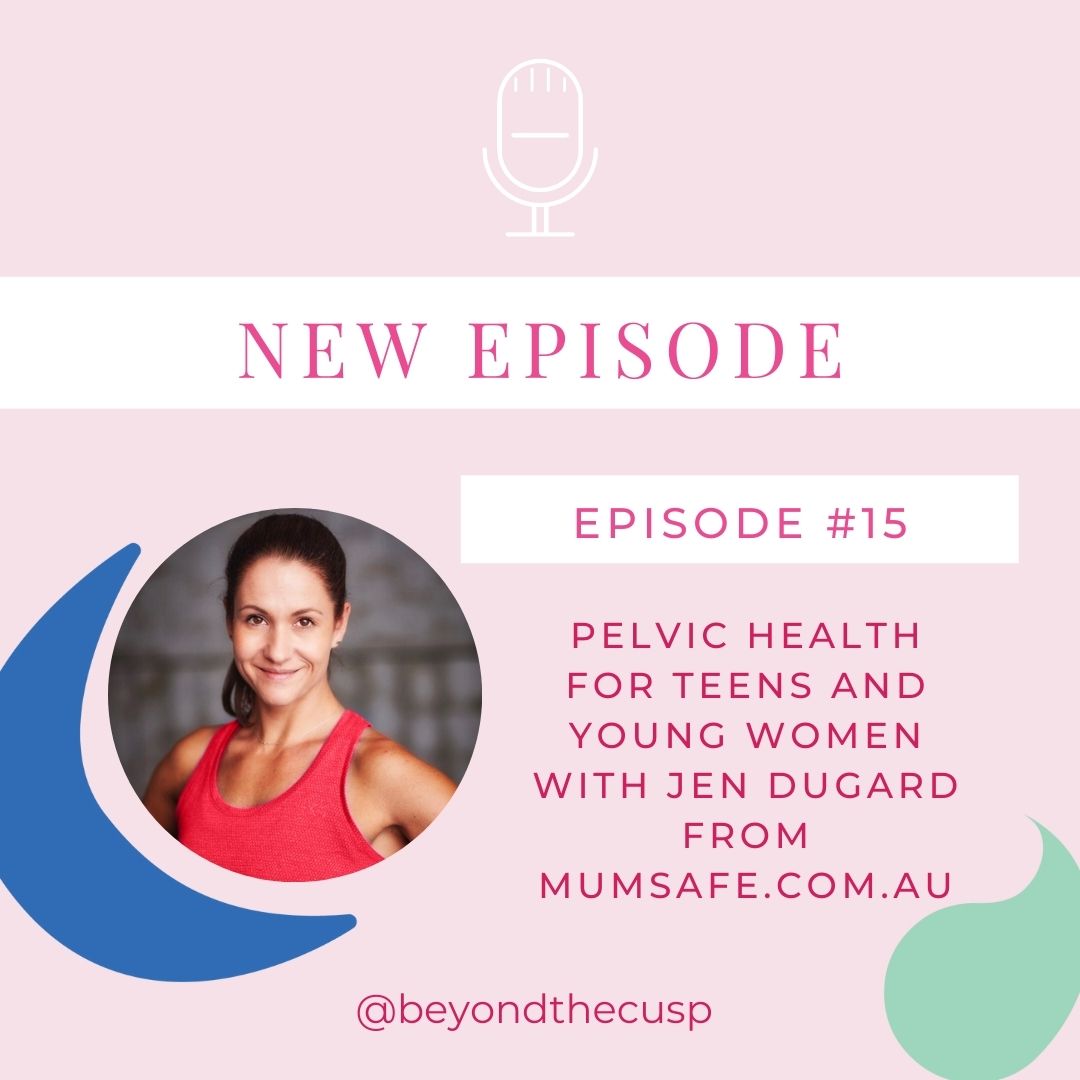 Jen Dugard is the CEO of Body Beyond Baby PTY LTD, creator of Fitness Professional certification Safe Return to Exercise and author of the book How to Love your Body as much as your Baby.
With 15yrs industry experience Jen's ultimate mission is to ensure all mums are looked after safely & effectively within the fitness industry. Having sold her group fitness business in 2018 Jen is educates, presents & mentors across Australia, New Zealand, Singapore & Taiwan.
As a fitness-entrepreneur Jen's most recent creation MumSafe™️ serves both mums and fitness professionals alike; ensuring fitness professionals are properly educated and up-skilled in working with their pre & postnatal clients whilst simultaneously educating mums themselves and connecting them with these trainers via the website www.mumsafe.com.au
In this episode we talk about what to look out for regarding Pelvic Health for our teens and young women.  We discuss UTI's, hypertonic pelvic floor, crossfit and more.