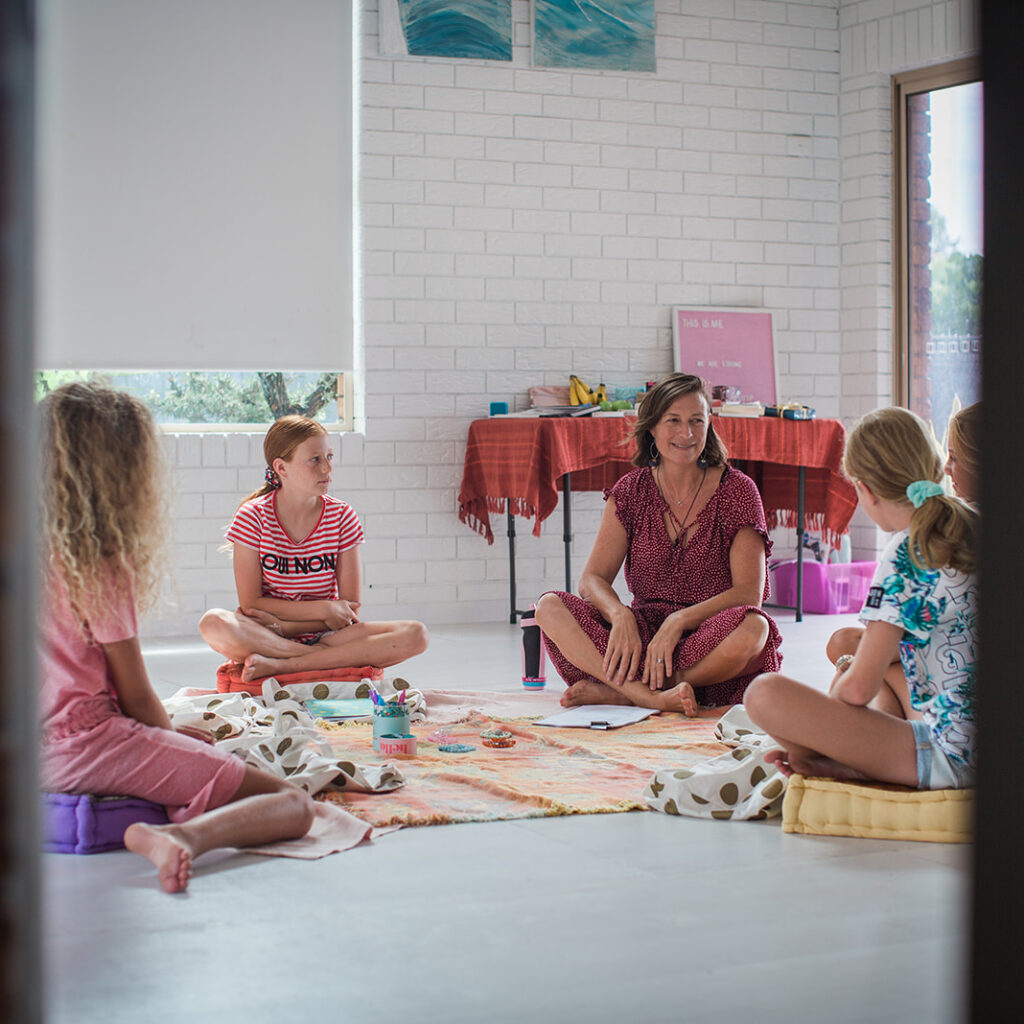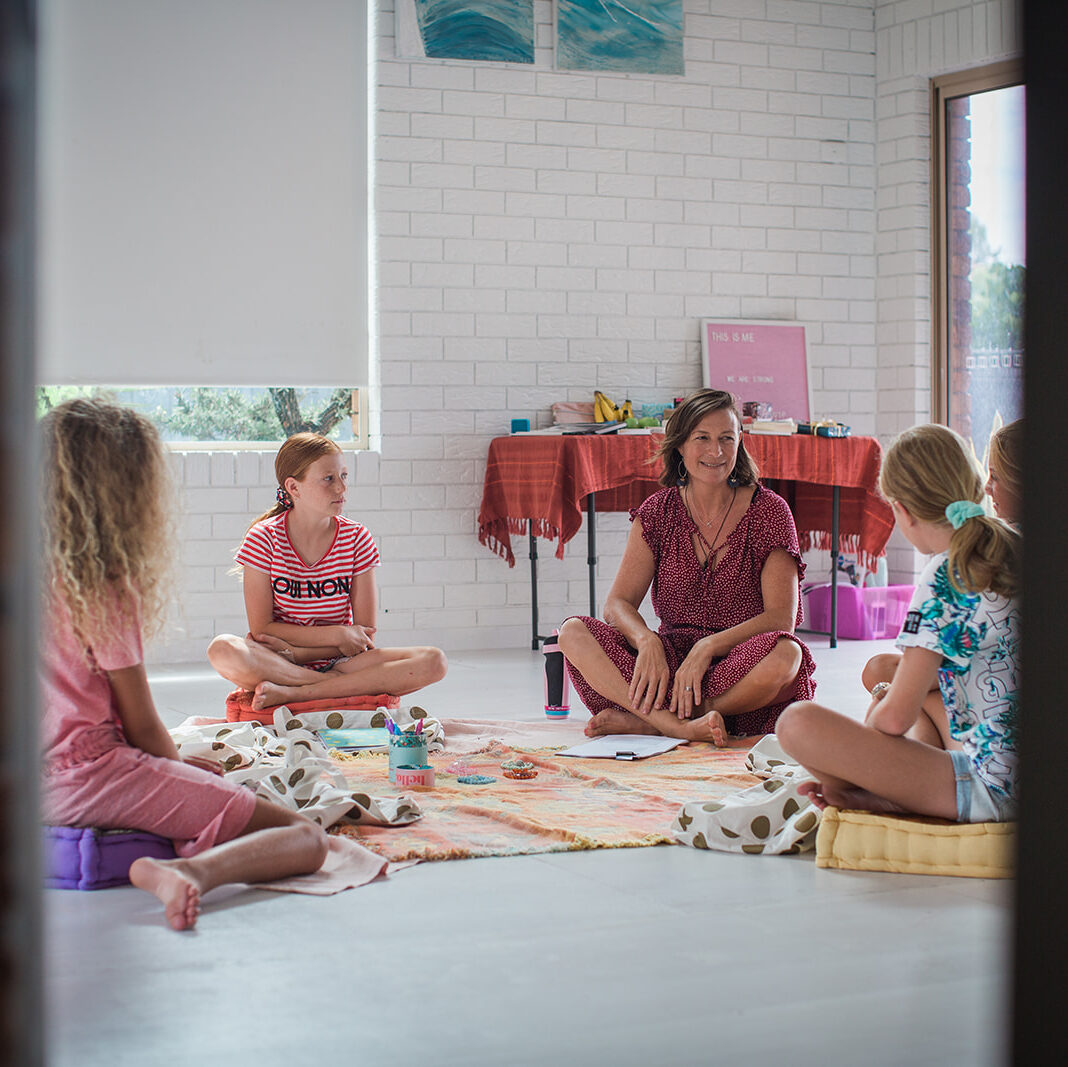 BECOME AN EMPOWERING FIRST PERIODS WORKSHOP FACILITATOR
CREATING A MOVEMENT OF COMMUNITY LEADERS CHANGING THE NARRATIVE AROUND PERIODS
This is your complete step by step course to bringing change  and facilitating positive period workshops in your own community.  From the spark of knowing that you want to make a difference, to sitting in circle empowering girls and their mums/carers.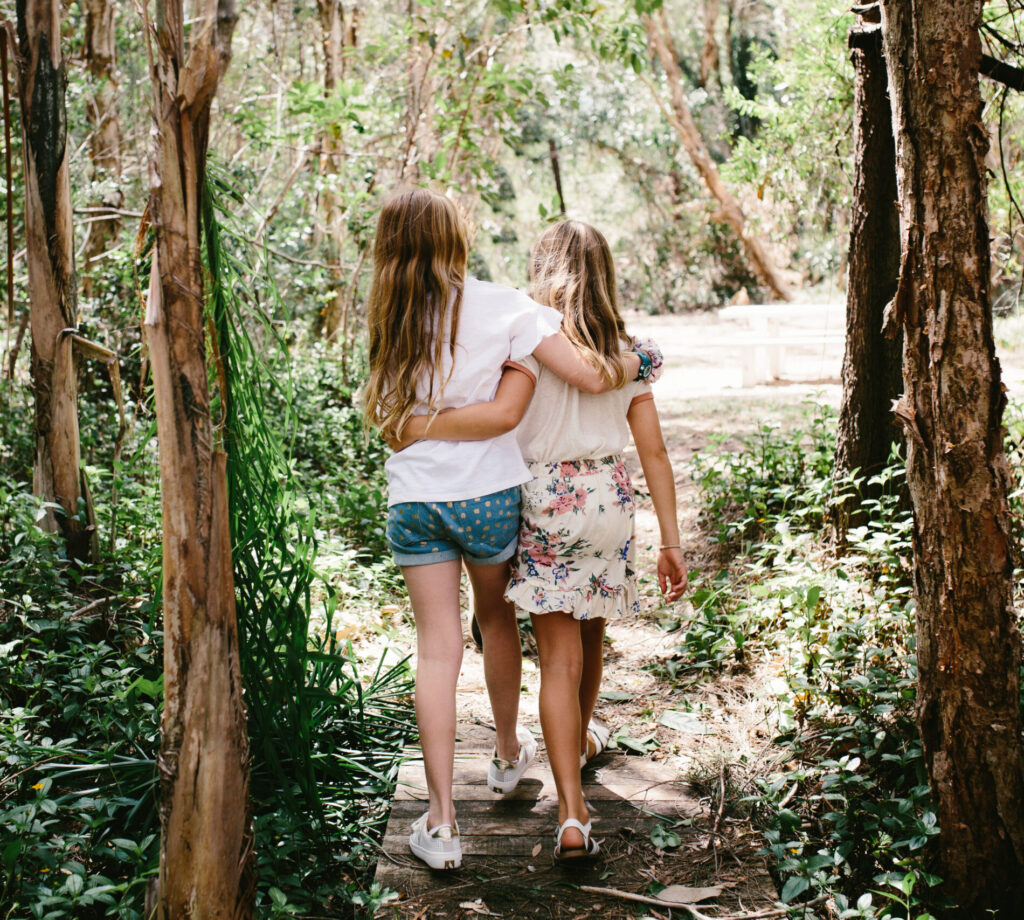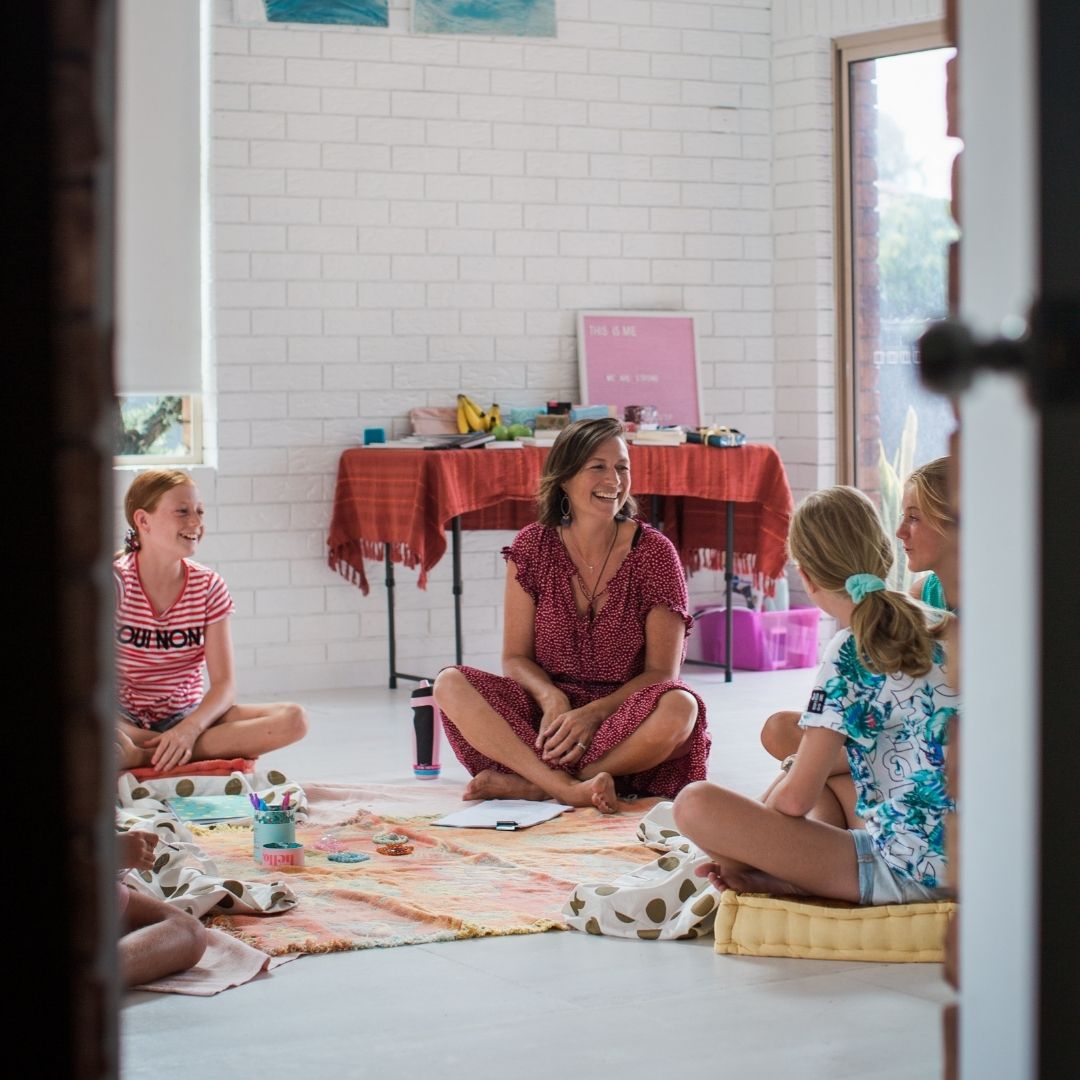 Let me know if this sounds familiar…
 You are yearning to work with young women in menstrual cycle education
 You are ready to be a voice of change in how our young girls see periods, and love and accept their bodies?
 You want to help normalise the conversation around periods and to shift the taboo that we have been enshrouded with?
 You want to help mothers and daughters embody open and loving conversations around what is innately female?
 You feel called to help more women learn about cycle wisdom?
 You know that these young girls are going to be our future, and you are passionate about empowering them.
 You want to change the current shame narrative around periods
NEXT FACILITATOR TRAINING PROGRAM 24 july 2023
Register interest below
IF YOU CAN RELATE, THEN KEEP READING
You know things need to change
IT'S YOUR TIME
Don't let it just be a dream, the time is now to step into the arena and make the change you want to make
Have you ever been struck with a knowing that you have to go through with something. Sometimes there is no logic to it at all, but you know that it's something you need to follow.

Logic will try to call you out and "make sense" of things, but you choose to follow anyhow.

This was me when I felt called to create and start these workshops. Logic kept telling me that I didn't know enough, wasn't educated enough, had never done any of this work before.

But my heart kept telling me, you've got this. 

I know you know this work is important.

I know you believe every young woman deserves to know how their body works for them.

They deserve to learn this through supportive and nurturing ways.

They deserve to know that their body is amazing and completely lovable just as it is.

We ALL deserve to release the shame and disgust that has been associated with periods.

Every young woman deserves to know this, and if you've found yourself here, I believe it's because you've been called.  Even when it seems illogical.
IMAGINE HOW IT WOULD FEEL TO…
Have access to step by step videos to guide you through the entire setup process and marketing of your first workshop and beyond, along with the support of other women.
Be sit in circle with young women and be making a positive change to your community.
Have mothers tell you about the difference you have made in preparing her daughter for her first period and how they now have open conversations.
WHAT OTHER FACILITATORS HAVE TO SAY
"The training was brilliantly set out in order to fit into any lifestyle, watching online video's and the resources provided mean that you can literally hit the ground running with your own workshop. If you are interested in empowering young girls to foster a greater understanding of their menstrual cycle and work in this field I would highly recommend this training program."
"Joining the Beyond the Cusp facilitator training program was the best thing I've done! Milina's training goes over and above menstrual health education, diving deep into building a business with soul including mindset, alignment, and finding your why. Along with covering the business elements of marketing, communication, and collaborations. I was successfully running my workshops within 4 months of the course with Milina's support right through the process. If supporting tweens into menarche is a calling for you, I highly recommend joining the Beyond the Cusp facilitator training."
SO YOU WANT TO KNOW WHATS INCLUDED?
Let's take a look…
I've made it really straight forward for you.  whether you have an existing business you are adding offerings to, or you are starting out in business with menstrual health education being the basis.  This is everything I have used to initiate and run the workshops.
The Course is broken down into 8 modules, taken online and at your own pace, with an additional weekly zoom Q+A session for 8 weeks.
After those 8 weeks I offer ongoing continued support to assist you with getting your first workshop up and running.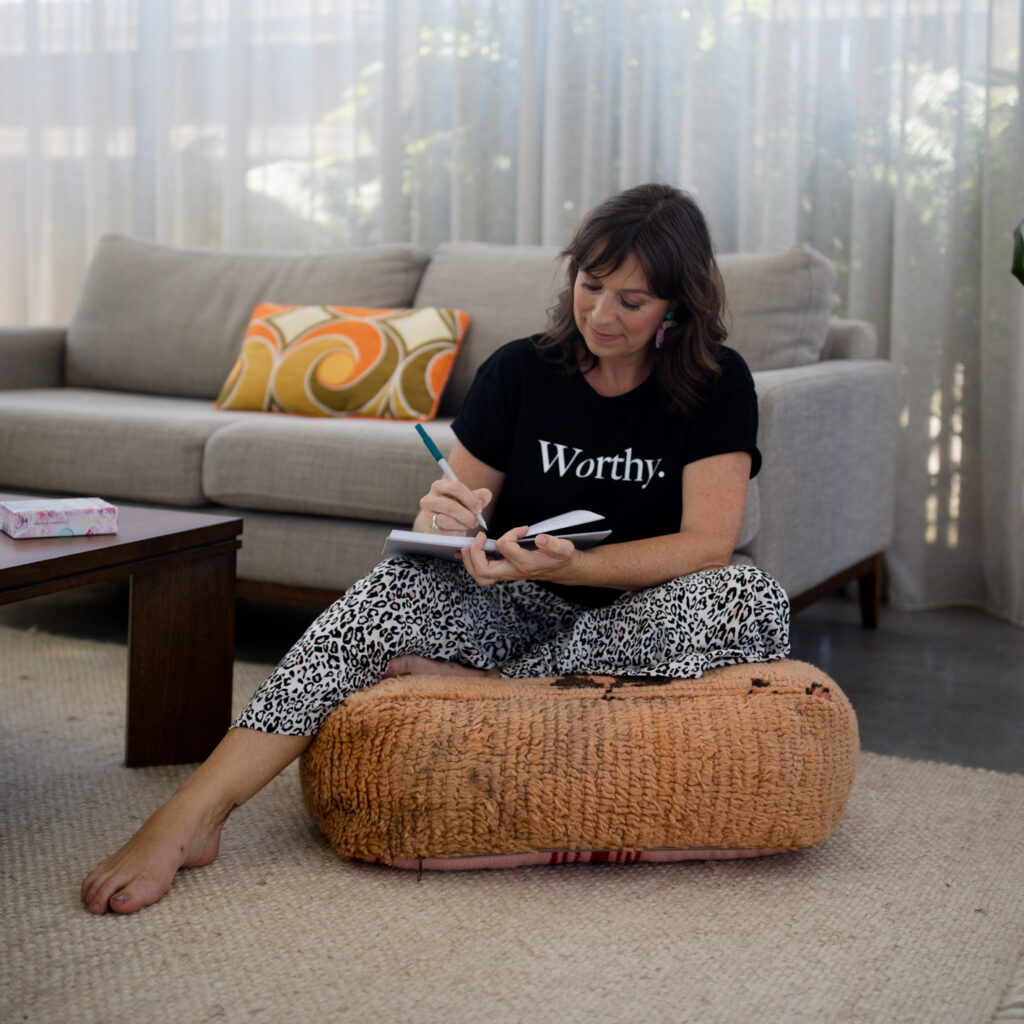 MODULE ONE
Alignment
Here's what you're going to learn
Setting yourself up to align with your own personal goals
Cycle tracking and working with your own phases
Self care through the process and more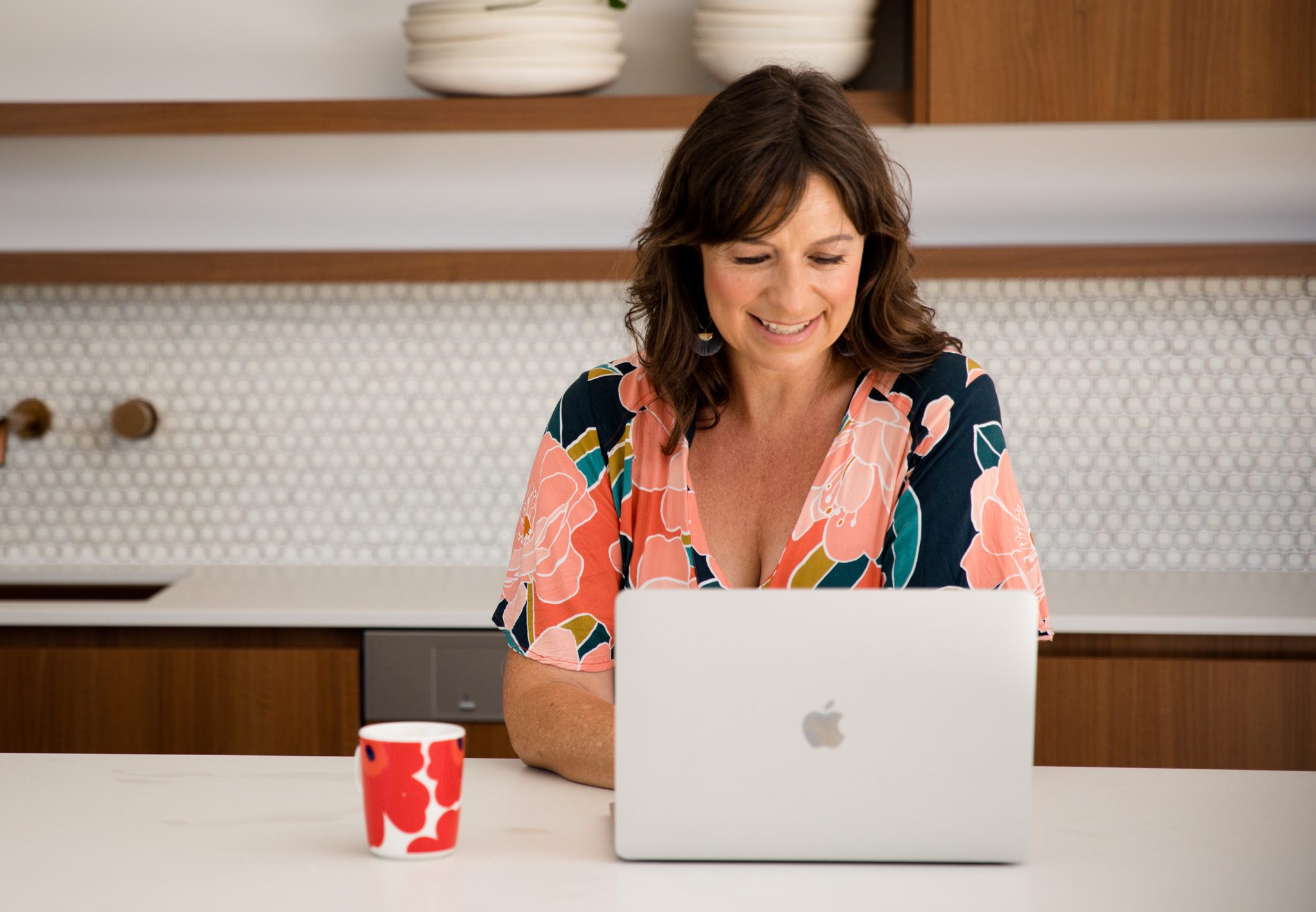 MODULE TWO
Ideal Client
Here's what you're going to learn
Finding your Ideal client
Using your own unique story
Setting up the base of your business and more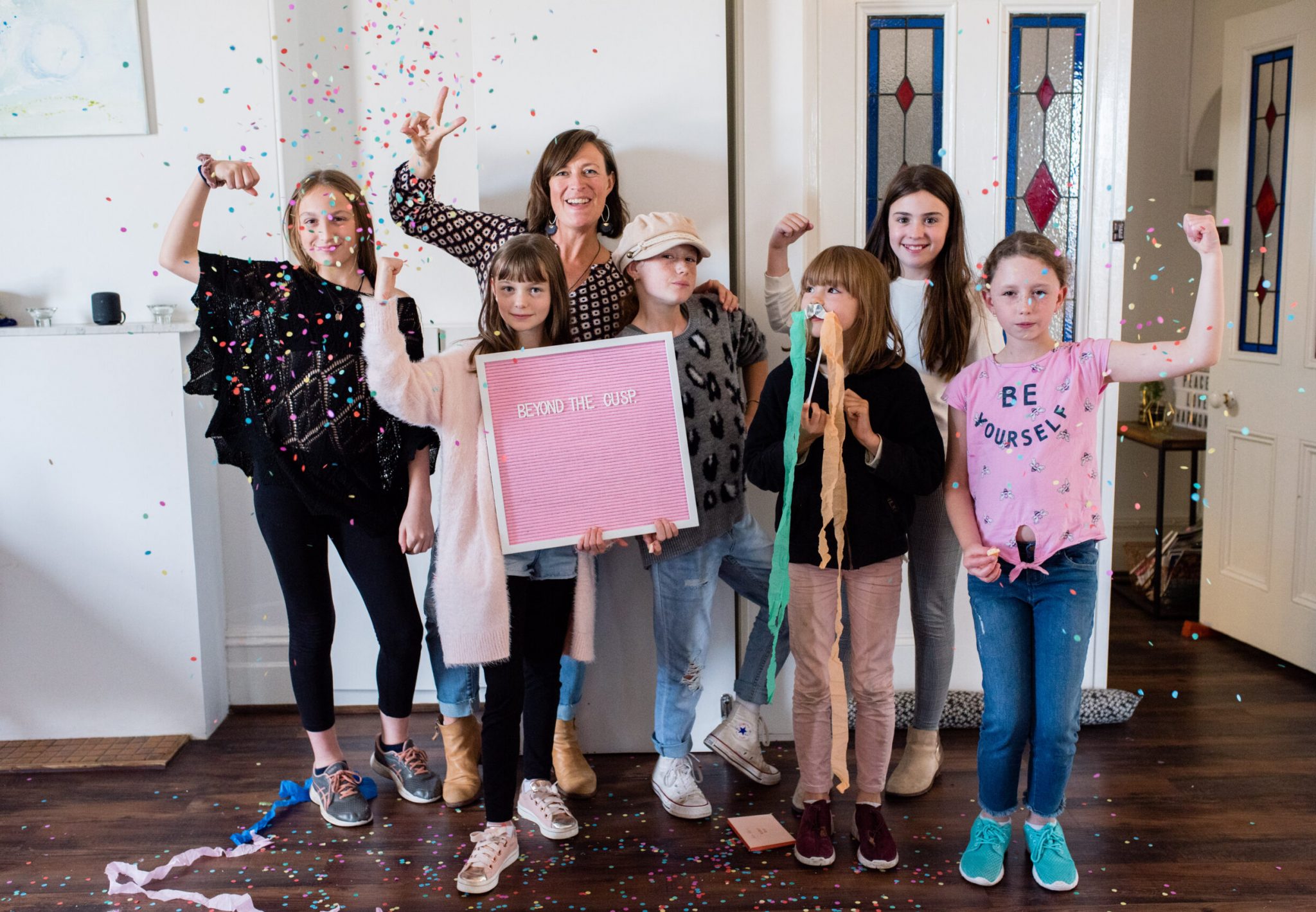 MODULE THREE
Workshop Curriculum
Here's what you're going to learn
Step by step video breakdown of the components of the workshop
Presentation templates ready to go
Troubleshooting workshop FAQ's and more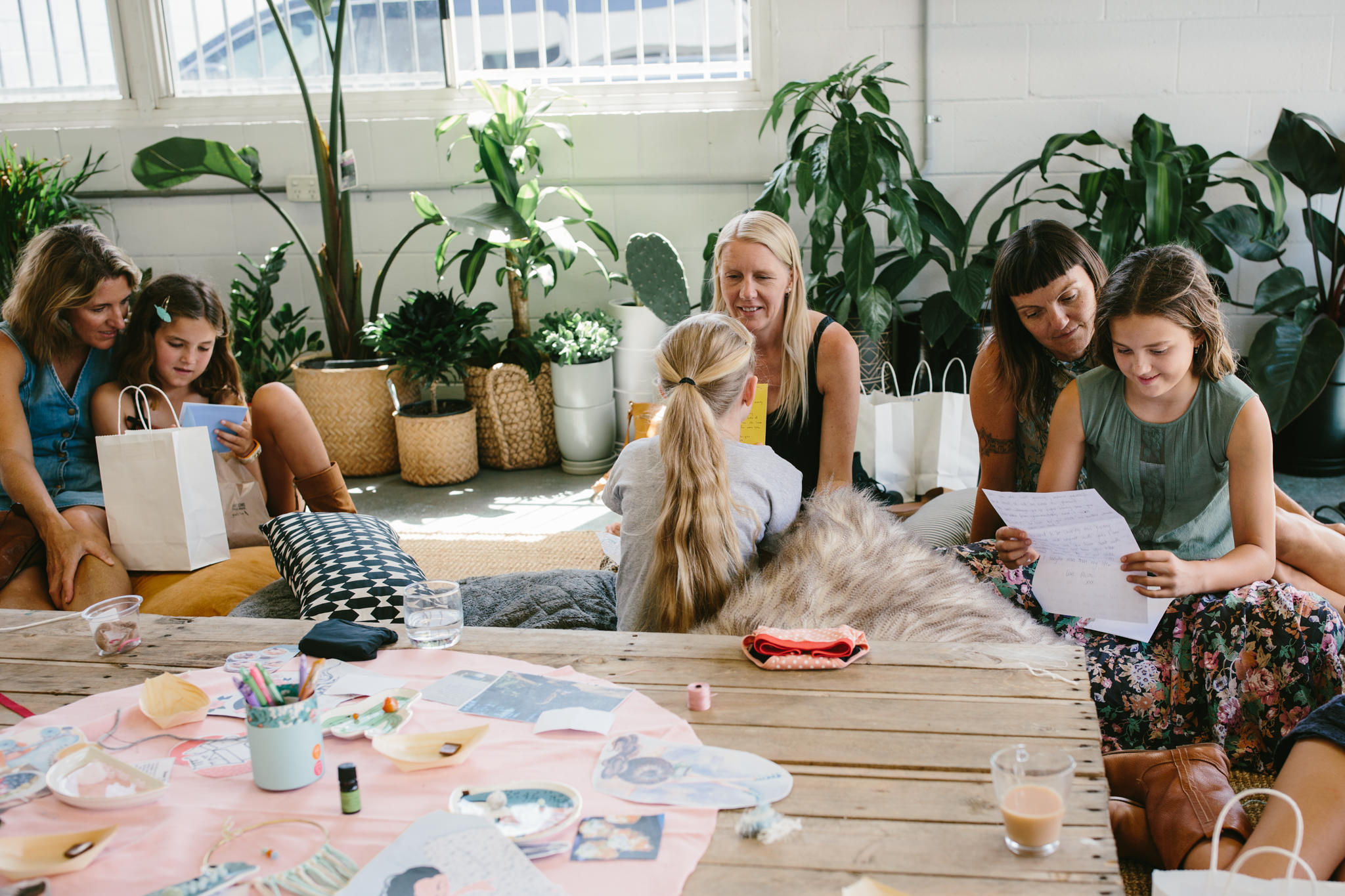 MODULE FOUR
Workshop Setup
Here's what you're going to learn
How to setup your workshop starter kit and workshop day setup
Collaborating with other business
Finding venues and more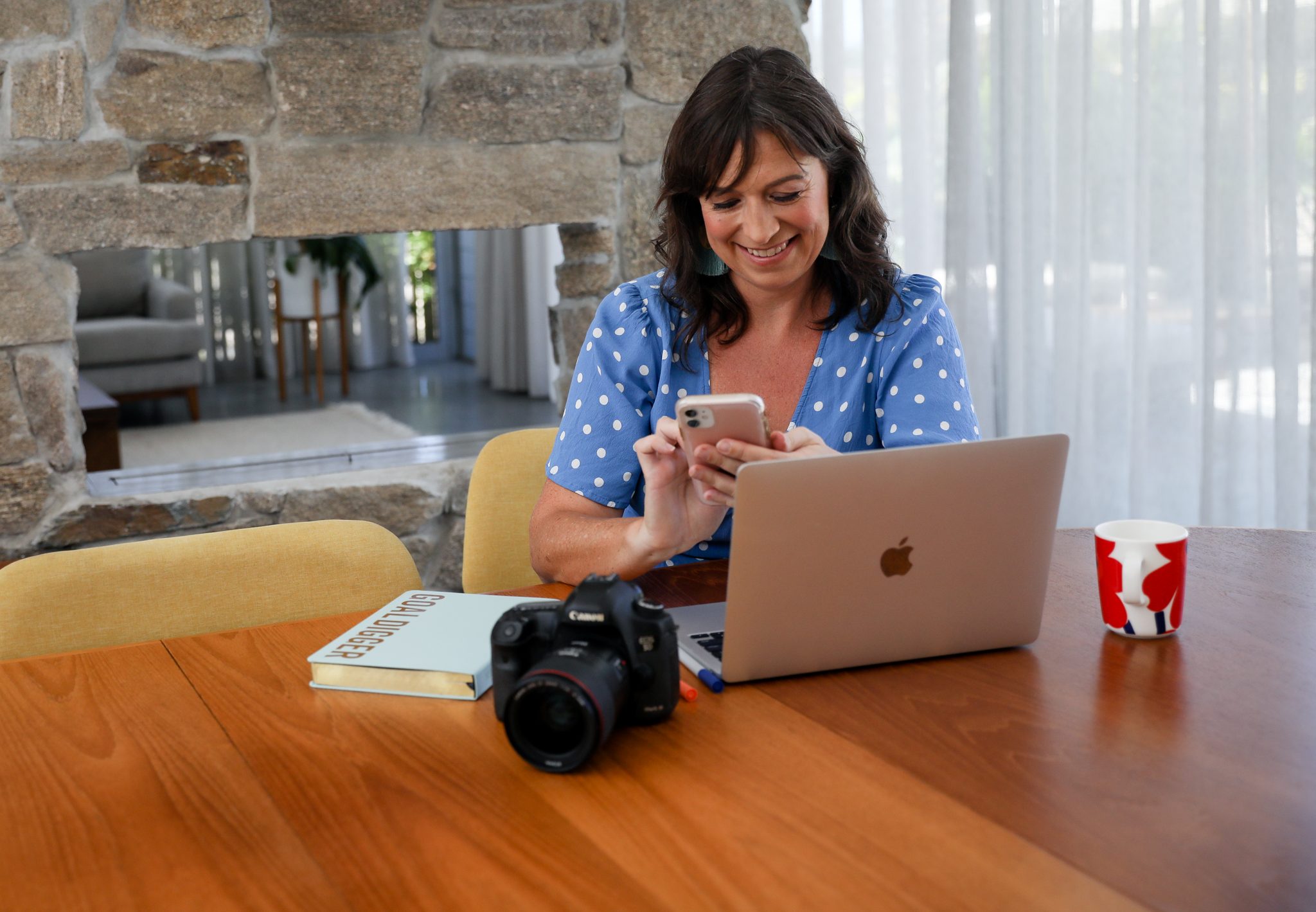 MODULE FIVE
Onboarding
Here's what you're going to learn
Methods to communicate with workshop attendees pre and post workshop
Presentation templates
Communication templates and more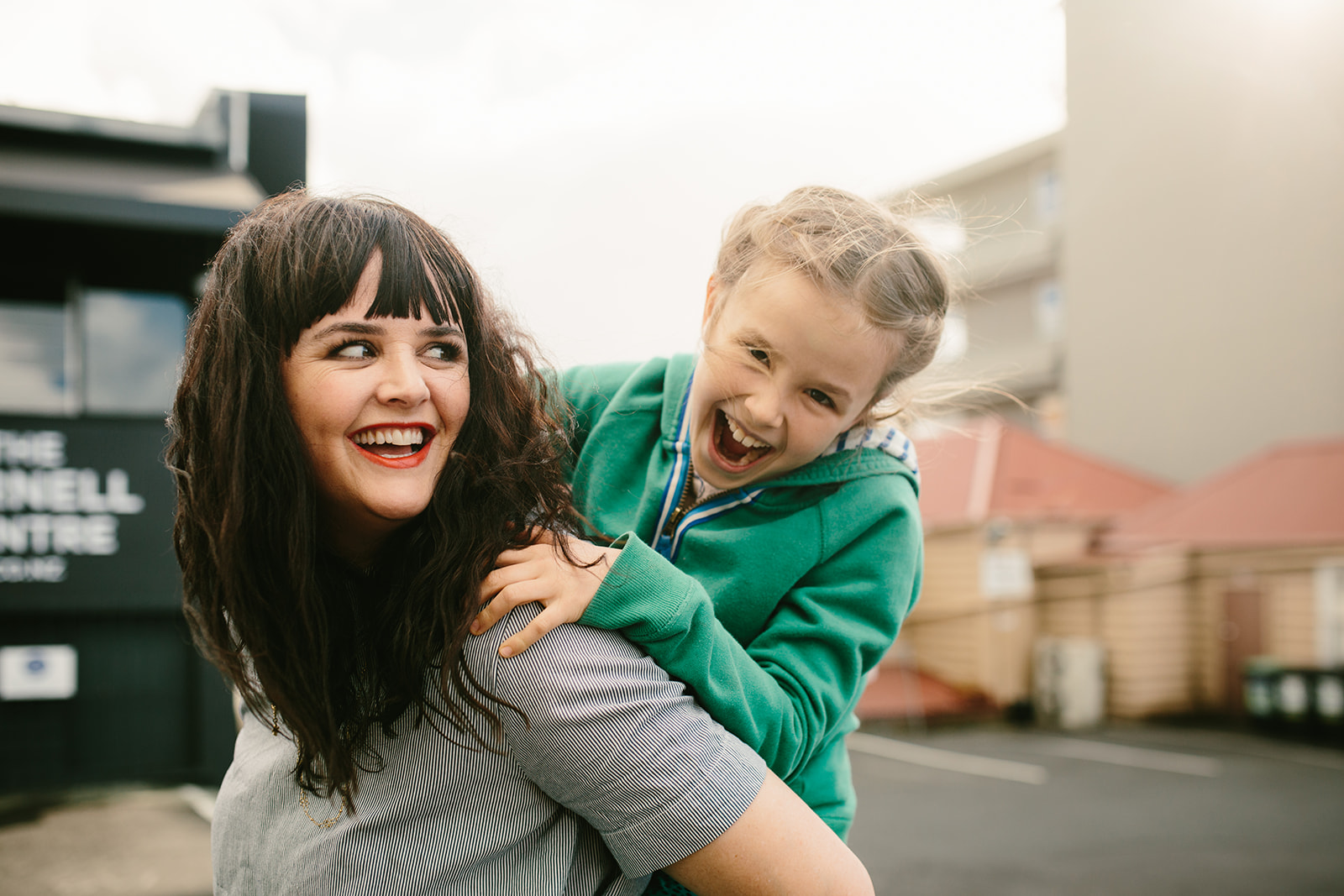 MODULE SIX
Marketing
Here's what you're going to learn
Authentically showing up
Best methods to communicate with your ideal client
Building an engaged community and more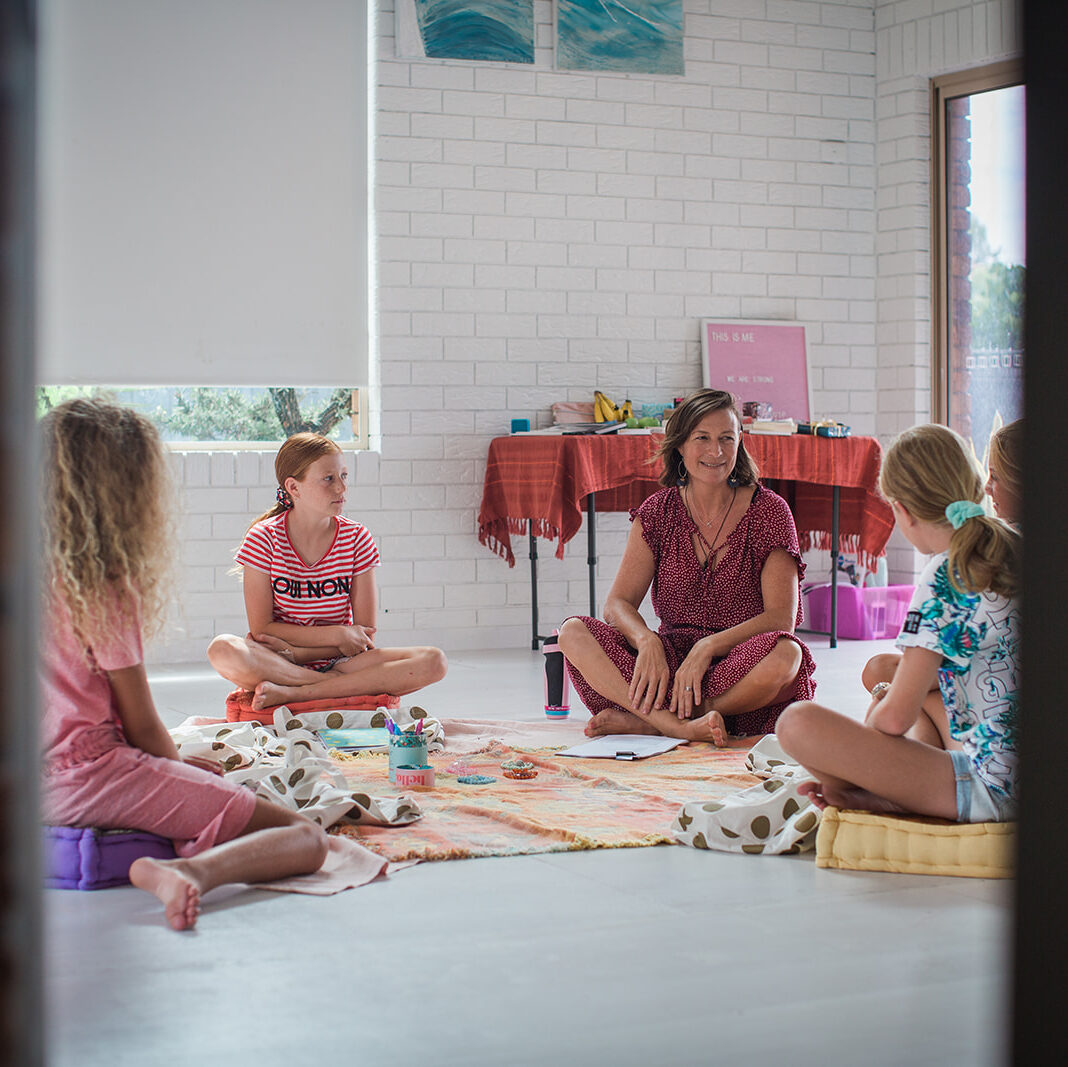 MODULE SEVEN
Putting it all together
Here's what you're going to learn
Lets get you on your way to your first workshop!  Be it in person or virtual
Step by step guide to making it happen
Celebrating YOU and more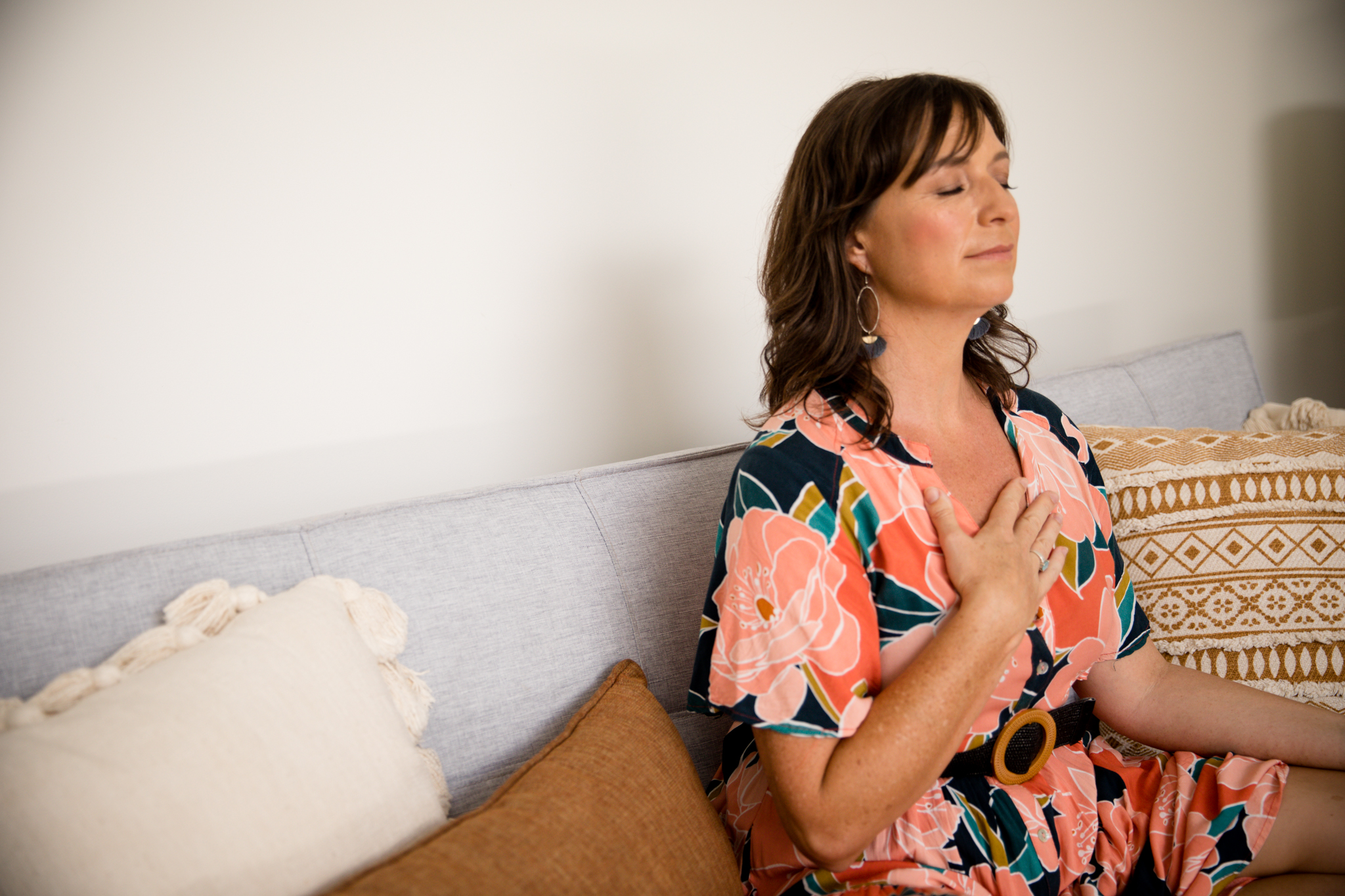 MODULE EIGHT
Mindset
Here's what you're going to learn
The importance of speaking our truth now
Overcoming obstacles
Allowing ourselves to receive and more
Weekly live zoom Q & A Sessions
Your chance to ask any questions on the weeks content and get the support you need for the next stage.
Closed Facebook group
A private group just for ask to ask questions and get support and camaraderie from other facilitators
Ready to go templates
Templates for presenting the workshops, communicating with attendees and collaborators and more, so you can hit the ground running.
Meet your guide…
Hi, I'm Milina, founder of Blooming Periods.  I started Blooming Periods in early 2019.  A few years ago when my oldest daughter was 9 I started to think about how I wanted to talk to my daughter's about their periods and their changing body.  As I researched I found that I didn't know as much as I thought I knew so I decided to educate myself on what the menstrual cycle actually was. My mind was blown, and I actually felt felt ripped off. I felt like for the last twenty years I had not known my own body, and had instead felt embarrassed and ashamed.  The more I learnt, the more I was convinced that I did not want the same thing for my daughters.
This is why I started Blooming Periods.  I found so many of my friends were in the same boat. They didn't know how to talk to their daughters about periods and they wanted to change their own story. They wanted to do things differently to how they experienced things.  If you want for your daughter a different experience then I'd love for you to come in, have a look at what I do, and share this amazing knowledge with your daughter's too. 
When I first started facilitating these workshops, I knew the message was one that I wanted to be able to spread as far as possible. I've been able to take these workshops to different cities across Australia and New Zealand, country towns and now even online and virtually. The response has been incredibly fulfilling.
I wasn't sure how I could spread this even further, until I was contacted in a matter of days by a few women asking if I could train them to run the workshops in this area. It took me a few months of working out the best course of action, and I've finally come up with a program that I feel fully supports those who partake to run successful workshops and make the impact they want to make with their own community.  
I now have a wonderful community of women making a difference in their own community's.  Changing the way our young girls see they bodies, celebrating their menstrual cycle, and opening up conversations in their households. 
And for a little more about me:
I'm a Cancer Sun, Cancer Moon and Gemini Rising.
In Human Design I'm a Manifestor.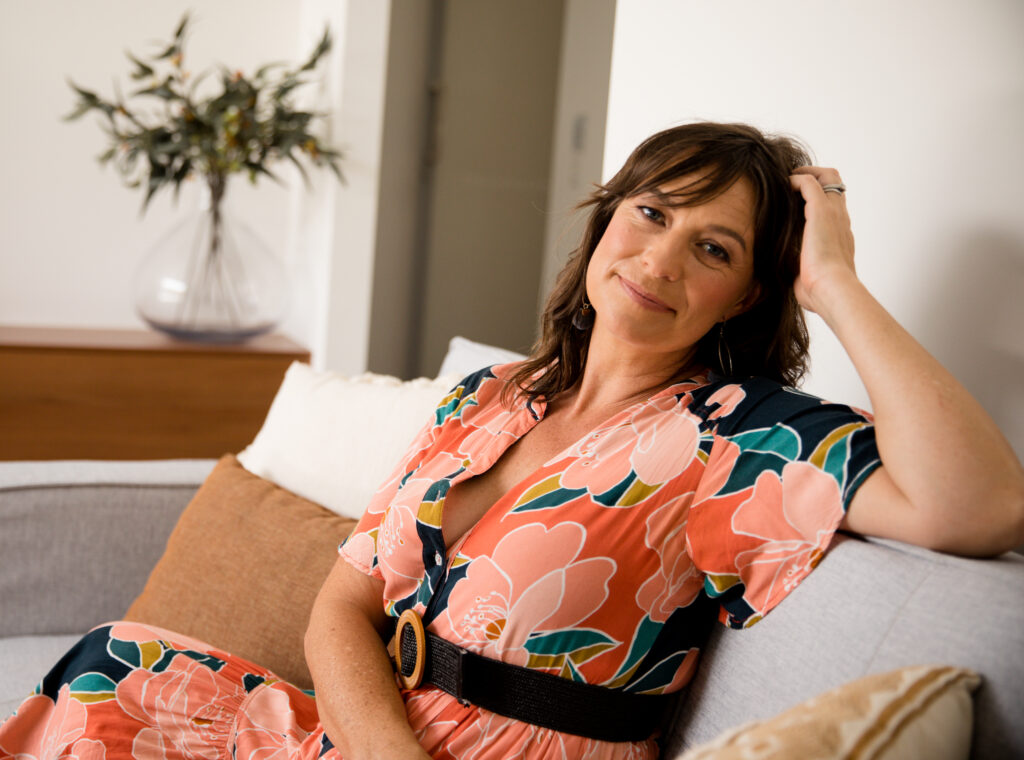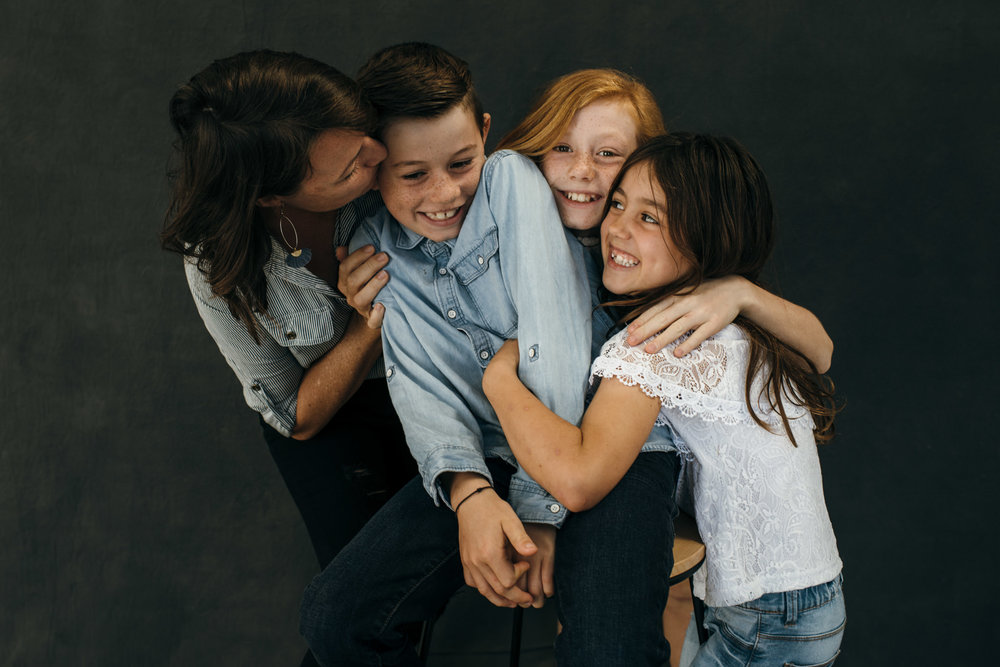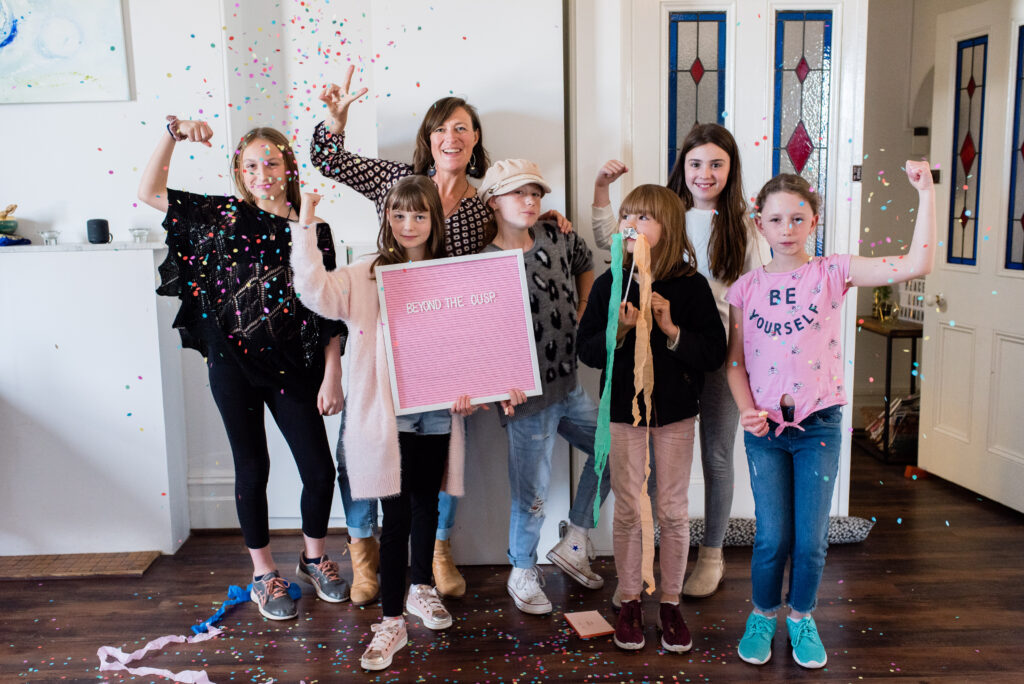 HAVE A QUESTION?
Frequently Asked Questions
Here are some common questions, if you still have more feel free to email me at [email protected]
READY TO START MAKING THE CHANGE?  
LETS GO!
DO YOU HAVE MORE QUESTIONS AND WANT TO KNOW IF THIS IS RIGHT FOR YOU?
BOOK BELOW TO JUMP ON A CALL WITH ME
NEXT FACILITATOR TRAINING PROGRAM 24 july 2023
Register interest below or join using the payment options
BEST VALUE
$1797 AUD
One payment
LOW MONTHLY
$199 AUD
10 monthly payments
I'M SO EXCITED TO BE ON THIS JOURNEY WITH YOU
You are so ready for this
Your community is ready for this