It's Plastic Free July and it's time our periods are no longer a burden on the environment.  Did you know that many mainstream brands of pads contain plastic, which means they take 500 years or more to break down.  A recent study has found that some mainstream brands of pads contain 2.4g of plastic per pad and 36g of plastic per pack of pads.  That's up to 5 plastic carry bags per pack, and does not include the packaging.*
We can do so much better than that, and thankfully we now have options to have completely plastic free periods.  Here's my favourite products that contain no plastic in their products.  I also consider whether they contain dioxins and other chemicals, which can affect our bodies and the environment.
DISPOSABLE PADS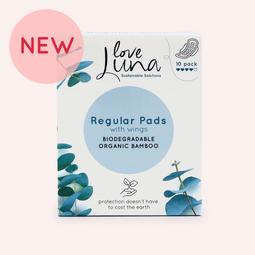 LOVE LUNA – Biodegradable organic bamboo pads
TSUNO – Bamboo pads
TOM ORGANIC – Biodegradable organic pads
BAMBOO BABE – Biodegradable and compostable organic bamboo pads
REUSABLE PADS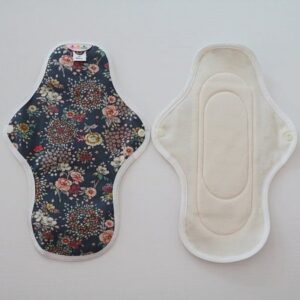 HANNAHPAD – Certified organic cotton and compostable reusable pad
YONI PLEASURE PALACE  – "See My blood" Organic reusable pads
PERIOD UNDERWEAR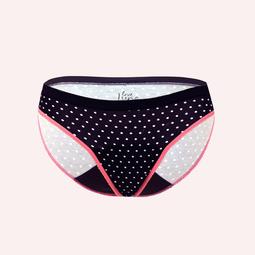 Not all period underwear are created equal.  Period underwear is such a great addition to the sustainable options for periods, but recently it was found that some brands contain per- and polyfluoroalkyl substances (PFAs).  PFA's are a class of toxic chemicals linked to significant health impacts like cancer, reproductive problems, and endocrine disruption. They also do not easily degrade in the environment or in the body and can accumulate over time.  The following brands do not contain any PFA's
MODIBODI – Organic cotton or bamboo and spandex
LOVE LUNA – Cotton/Elastine and Bamboo.  Coming soon here  🙂
MENSTRUAL CUPS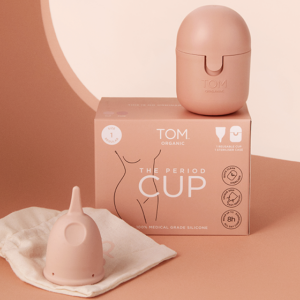 TOM ORGANIC – 100% medical grade silicon with Medical grade recyclable green plastic steriliser case
PELVICUP – 100% Certified Medical Grade Silicone
HELLO CUP – medical-grade TPE (thermoplastic elastomer). They are hypoallergenic and free of BPAs, silicone, rubber and latex.
MOONCUP – 100% medical grade silicon
References
https://www.natracare.com/blog/pack-of-pads-contains-as-much-plastic-as-five-carrier-bags/#:~:text=New%20study%20has%20found%20that,more%20plastic%20than%20previously%20thought.
https://edu.rsc.org/feature/single-use-plastic-in-period-products/4013167.article
https://bettergoods.org/best-period-underwear/#:~:text=The%20testing%2C%20which%20took%20place,reproductive%20problems%2C%20and%20endocrine%20disruption.